Rural Lens UK Shared Prosperity Fund Prospectus and Allocations Review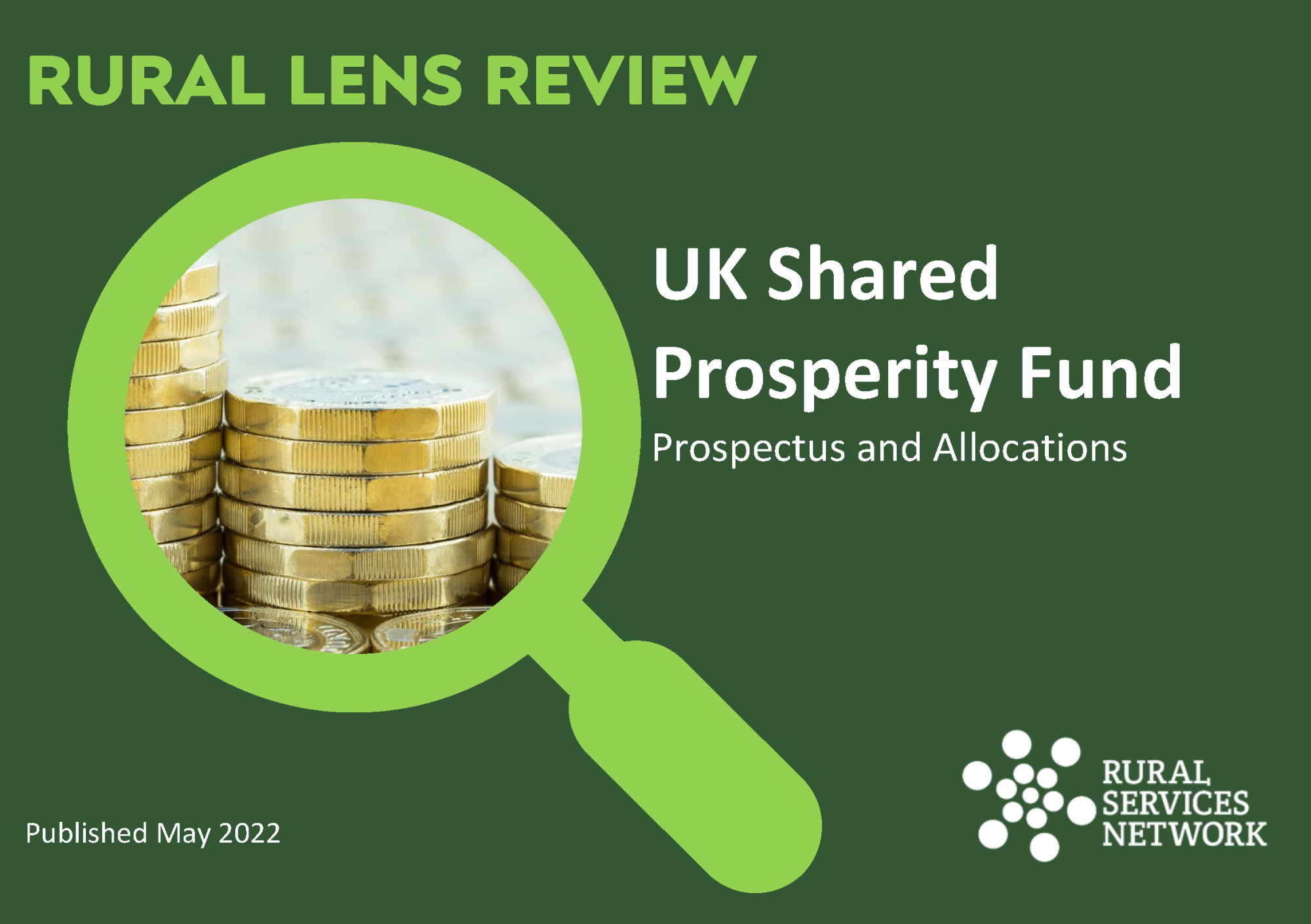 On April 13, the government released the long-awaited UK Shared Prosperity Fund Prospectusto find out how rural communities fared, we produced a Rural Lens Prospectus and Allocations Review.
Our main conclusions at a glance are:
The desired outcome "Improved public services" can never be achieved equitably in rural areas until all funding formulas for the allocation of national funds to local authorities (and other public service organisations) are equitable and reflect the additional costs of providing services in rural areas.

We welcome the fact that thanks to the Fund, an evidence base will be developed. If there is a specific effort to learn rural lessons, this could be a real opportunity, over time, to demonstrate what works in a rural context and, we believe, will also demonstrate that it costs more to deliver in rural areas and that fewer results/results can be achieved with the same level of funding.

That 70% is distributed on a per capital basis is, on the face of it, a good thing. However, this means that within this 70% there is no allowance for additional delivery costs encountered in rural areas. The RSN continues to argue that labor income is a better measure than household disposable income.

We welcome the fact that the fund will be distributed by local authorities and that the fund can be used for income as well as investment purposes.

The time to prepare and submit investment plans which must be very detailed is incredibly short in practice. From the date of publication of the Prospectus to the end of the deadline for submission of the Investment Plan is only approximately 15 weeks (with Easter, 1 May and the consequent Jubilee breaks). Given that "lead local authorities are responsible for working with a wide range of local and regional actors, civil society organisations, employer bodies responsible for identifying local skills schemes, and companies or representative groups of companies to achieve the results of the Fund in their areas" and that "Members of the British Parliament should be closely involved in the design and setting up of the Fund", the timetable is particularly difficult. Again, we must point out the capacity constraints under which rural authorities work

Members of our rural market town group will be particularly disappointed that local councils are not specifically mentioned in the list of types of groups that should be represented in local partnership groups.

Given the large geographic size of rural district and unitary authorities, they cover very many distinct communities separated by distance. This presents many challenges in program design and delivery. In any rural district/unitary area there will be many different local communities and actions proposed in one part of a district/unitary unit will not always (if ever) have a beneficial impact in other communities within same district/unitary area due to distances. and the geographical areas concerned.
You can read the full rural lens review, including how much was allocated and the methodology used, by clicking on the image below: