Chinese man twice banned from leaving China as border controls tightened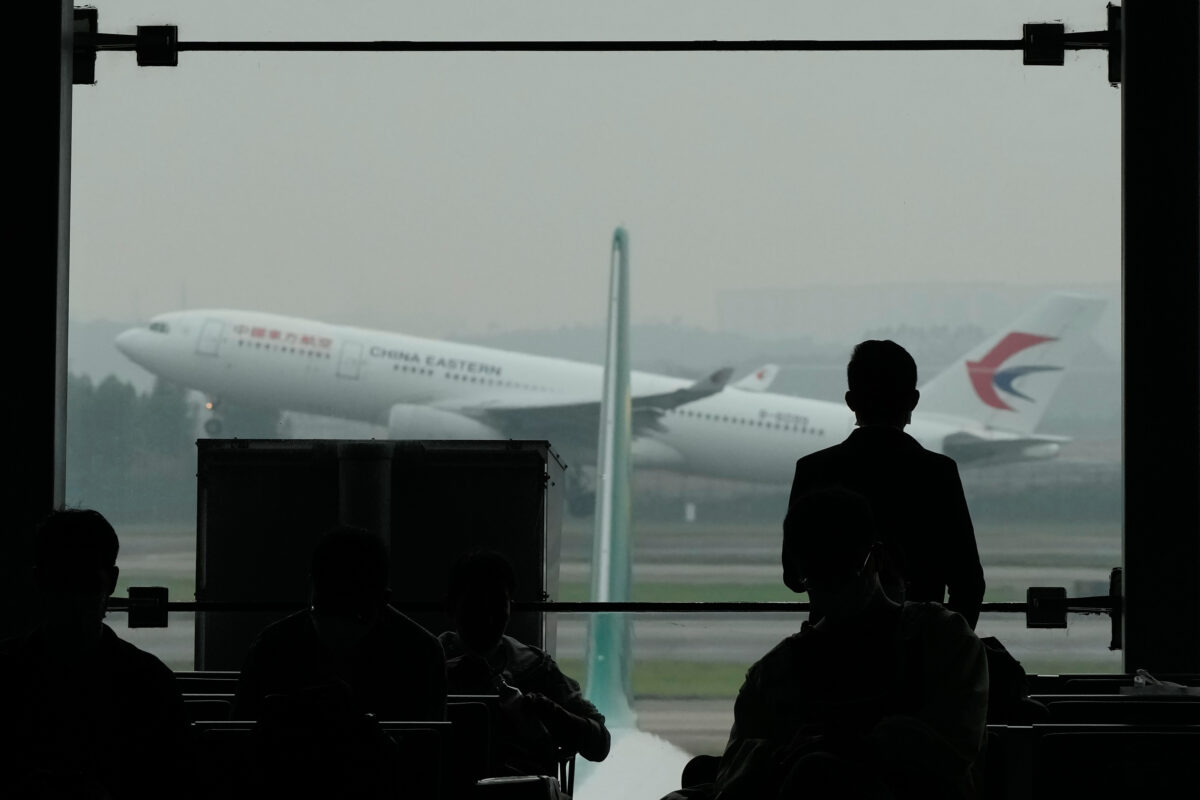 This year, Chinese immigration authorities twice prevented a Chinese businessman from leaving the country despite having valid travel documents.
Mr. Zhao (an alias for security) from eastern China's Shandong Province was not allowed to leave China in January or May.
Zhao is just one of many people prevented from leaving China.
As the Chinese regime tightens entry and exit in the name of preventing pandemic infection from overseas, many Chinese netizens have posted their experiences of being banned from leaving the country on Chinese social media platforms. A netizen with the username Duruitang said that "China is already closing down," as BBC Chinese News reported last month.
Zhao was a frequent international traveler before the pandemic, but now cannot travel abroad on a travel or business visa.
Rejected for "non-essential" travel
Zhao got a Pakistani business visa late last month and bought a plane ticket to Pakistan. But Chinese immigration personnel arrested him at Chengdu Airport.
"Border guards intercepted me and said my purpose of going overseas was 'not pure,'" Zhao told the Chinese-language edition of The Epoch Times on June 6. He was told he couldn't make his trip to Pakistan because his reason for leaving China was "not essential", according to Zhao.
In a statement dated May 12, the Chinese National Immigration Administration announced that the regime will put in place restrictions on entry and exit from borders, including restricting "non-essential activities" of Chinese citizens. and reducing the issuance of passports and travel permits. Business is considered one of the "essential activities" according to a notice on the Immigration Authority's website.
The Epoch Times contacted the Chinese immigration service hotline, and the immigration officer on the call explained that resuming work, study, business and scientific research, as well as seeking medical care are considered to be "essential activities". She did not explain why a Chinese citizen with a business visa for Pakistan was denied exit from China.
Zhao said he saw many other passengers at the airport who were not allowed to leave China, including travelers bound for Russia and Dubai.
He was previously denied exit in January at Guangzhou airport, despite having a valid travel visa issued by the Thai Embassy in China and other travel documents at the airport. 'support.
"It's a waste of money to plan overseas trips, and it's a very tiring experience both physically and mentally," Zhao said. He said he could not get reimbursement from the airline and hotel reservations or other travel expenses.
He blasted the regime's zero COVID policy as "unrealistic".
"If the pandemic continues next year and the year after, it will still be impossible for Chinese people to get out of China," he said.
"I feel very unhappy living in China. I want to go to other countries, but [the Chinese government] won't let me go. We Chinese have no chance to talk," Zhao said.
Immigration agencies have seen a huge increase in emigration applications in recent weeks, with clients seeking to apply for overseas passports or green cards; but China's central Hunan province has ordered residents to surrender their passports to police, and the order will be rolled out across the country, according to Radio Free Asia (RFA).
Guangzhou Border Police allegedly confiscated or misappropriated the passports of Chinese citizens, according to an RFA report in May.
Chinese border control police usually cut a corner off a passport to invalidate it.
The Epoch Times is unable to verify the authenticity of the border agency's activities.
Luo Ya contributed to this article.