Checks on imports of EU goods 'not as chaotic as expected', survey finds | News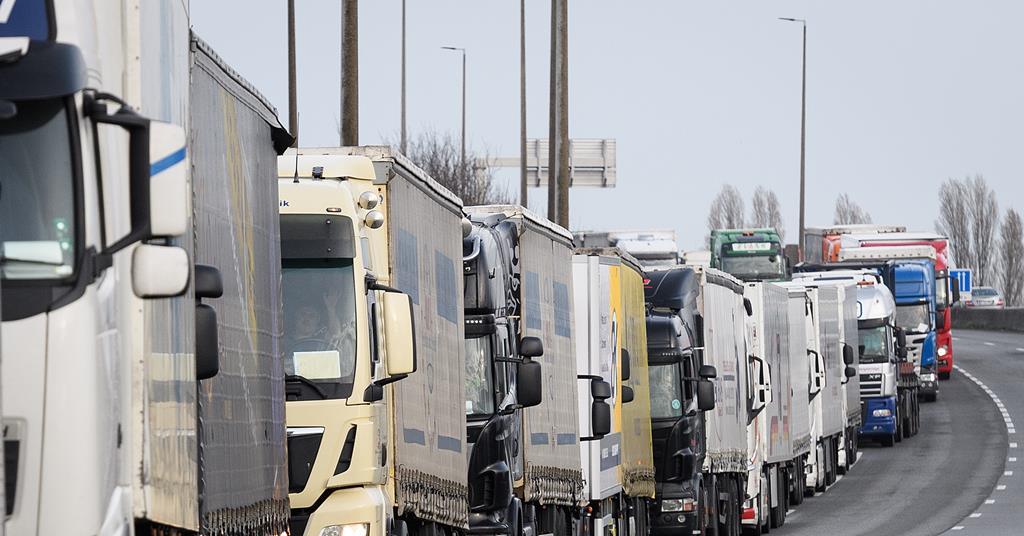 Britain's small businesses started to "feel the pinch" at the end of January, a month after post-Brexit checks began on goods from the EU, a survey of importers has suggested.
Although overall border changes 'have not been as chaotic as expected', some 58% of companies importing from the EU this year said they had 'found the new customs checks difficult', according to a study by the Institute of Directors (IOD), which approached over 200 UK companies.
Difficulties were likely to be greatest among food importers, according to Emma Rowland, policy adviser to the IOD, because "checks relating to SPS measures [sanitary and phytosanitary] goods" are likely "to have a much greater impact on the food/beverage/agriculture sectors than others".
The UK sources around a quarter of its food from the EU, although Ireland, the bloc's third-largest supplier after the Netherlands and France, has been given a temporary exemption from new UK controls .
Small businesses across all industries found the new regime more difficult, with 67% choosing the "very difficult" or "fairly difficult" survey options. Many "don't have the capacity that larger companies have to take on this burden, both in terms of time and resources," Rowland said.
According to the survey, only 7% of large companies surveyed said they found the new system "very difficult". According to previous reports by The Grocer, larger food companies were more likely to have the cash and administrative staff to handle the extra costs and paperwork brought about by Brexit. Established large-scale importers were seen as more likely to already source from further afield and from countries already subject to UK customs controls.
Another headache for importers, big or small, was how the controls had affected trading partners in Europe.
Rowland said the IOD had "heard anecdotal stories of European companies withdrawing from trade with the UK", with some citing new obstacles such as "carriers having to deal with additional declarations, digital customs systems and less accessible advice from EU governments on the new requirements for exporting to the UK".
It comes as HMRC wrote last month to 13,000 hauliers across the EU reminding them of requirements for the government's Goods Vehicle Management System (GVMS), an online portal aimed at speeding up trade .
"Since this is a new system and we're only a month away, we believe we may be able to attribute these issues to start-up issues," Rowland said of the GVMS. .
The system has also been linked to intermittent delays in outbound goods, with long queues of lorries seen outside the Port of Dover last month as trade picked up after a post-Christmas lull. Some UK milk and fish shipments to the EU have been blocked separately by the European Commission's new animal health rules in place since mid-January.
UK border checks on EU imports, which began on January 1 and are partly reciprocal of EU checks on UK goods in place since last year, are to be primarily administrative and based on paperwork until July, when some physical checks will begin.
So far, according to Rowland, the overall challenges have been "primarily due to additional administration and paperwork, which in many cases involves additional costs."
Ahead of more in-depth checks due to begin in July, the government "needs to increase awareness and resources for SMEs by learning from the difficulties many businesses have faced over the past month", Rowland said.