Boris Johnson filmed sitting at controls of Typhoon fighter jet as Labor claims he 'checked'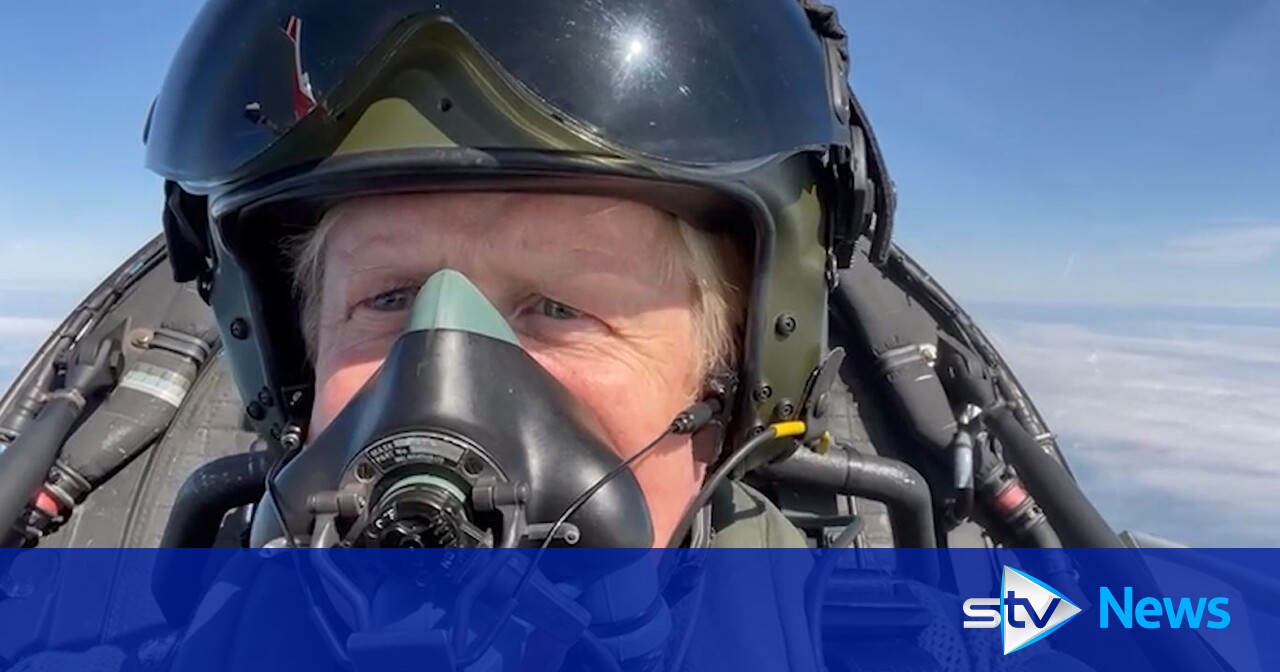 Boris Johnson has been accused of 'checking out' No 10 after taking a ride in a fighter jet.
Downing Street released images of the Prime Minister driving a typhoon last week.
He shot a selfie video from the jet, which he described as taking off from RAF Coningsby in Lincolnshire like a "vertical firecracker".
The Prime Minister spoke about the experience at the Farnborough International Airshow on Monday.
"I pushed the joystick to the right and we did an aileron roll," he told an audience.
"And I pulled the joystick back and we did a fantastic loop, and then I did a more complicated thing called a barrel roll and pushed the stick up and to the right a bit."
Johnson said they "then started pulling a few Gs" before seemingly losing consciousness and entering a dream of wind farms "harvesting the parched meadows of the North Sea".
"That daydream must have lasted quite a while, because then my colleague said 'I'm taking control now' and we went home happy," he added.
Over the weekend, Johnson hosted a party for friends at his country house, Checkers, where they were reportedly treated to burgers and sparkling English wine.
However, the Prime Minister has come under fire from Labour, with party leader Keir Starmer saying Johnson had 'basically checked' and was 'really not doing anything'.
The Prime Minister's official spokesman argued that Johnson had a role to play in leading the RAF in worst-case scenarios, "so it's important that he is aware of some of those capabilities that they have."
Asked if he needed first-hand experience to understand this, the spokesman said: "It is important that he has a detailed understanding of the working capabilities of the RAF."
The spokesperson also insisted that no taxpayers' money was used for the Checkers party and added: 'It is not unusual in Cabinet government for Cabinet Ministers to chair this kind of things."