ASNMSU Senate Passes Amendments to Law Book and Tightens Budget Allocations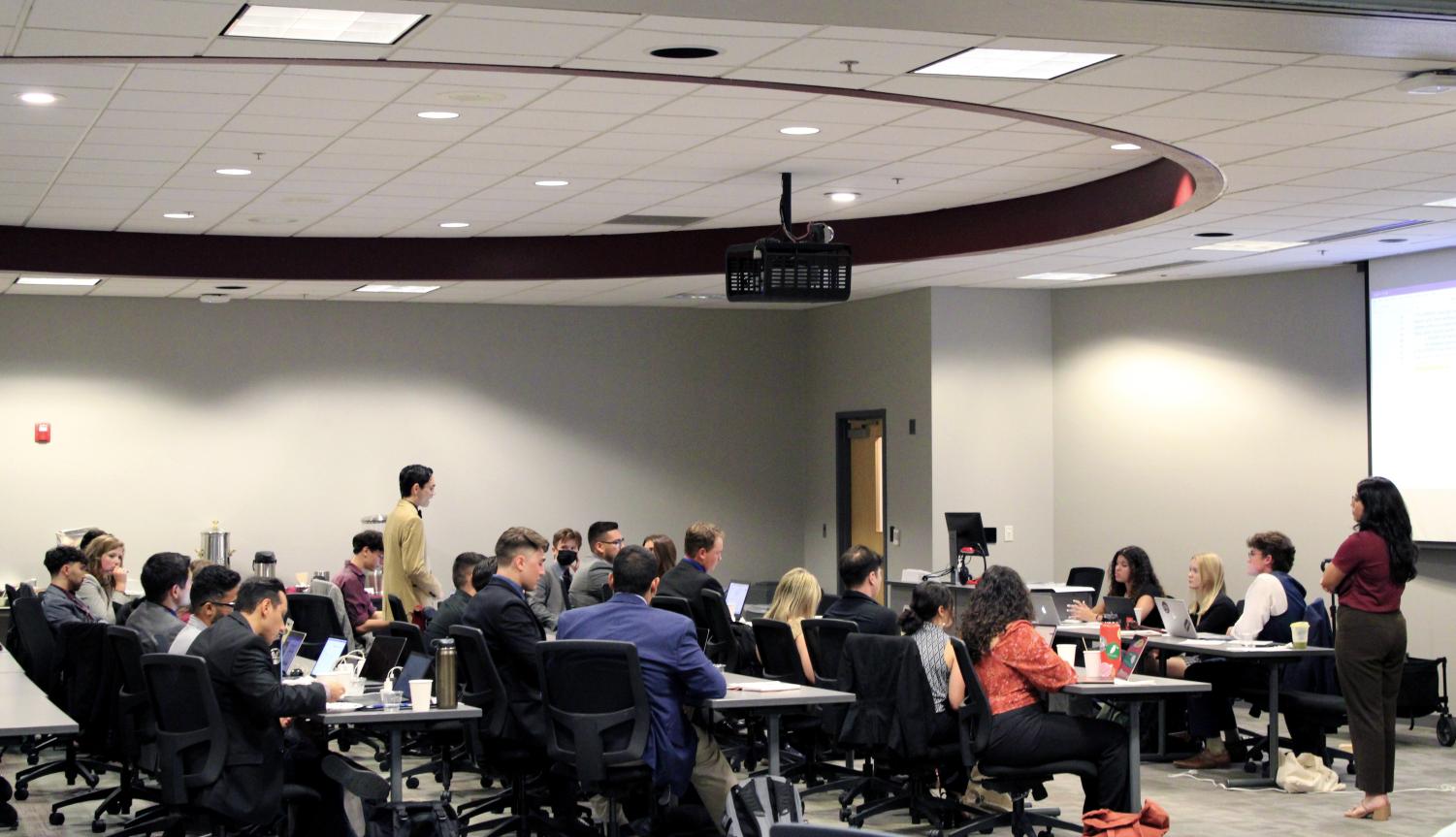 The 66th Associated Student Senate of New Mexico State University held its second meeting on September 1, 2022, where they discussed a budget crisis and passed Bills 13 and 16 to help alleviate this. budget crisis to create student and Senate accountability.
Bill 13, sponsored by Senators Shelden DeLara, Annette Pettes, Ethan Ortiz-Ulibarri and Sarah Roderick, proposed increasing the number of community service hours required by a student organization in order to receive Senate funding.
The new bill will require 25% of active members of a student organization to "complete 4 hours each of community service for every three thousand dollars allocated," and that members listed in the legislation complete eight hours of service.
Pettes said that due to a lack of funding, the Senate needs to be stricter on which students get funding from ASNMSU because the money should go to "the most deserving students."
"If we are in budget shortage, then [these community service guidelines] will help us decide who is most deserving of our funds," Pettes said. DeLara agreed with Pettes and noted that he did not find it unreasonable to ask student organizations to do community service, especially if they receive funding from the school.
"I feel like an organization, which is part of NMSU as a whole, should already have this community service in place and these people who are getting money to continue [trips] should work to get the money they get," DeLara said.
Senator Adan Armijo disagreed because he believed the bill did not benefit students or their organizations as a whole, but rather limited opportunities for students. "The money we allocate to [the students] is their money. Although I believe that there must be accountability measures [to receive funding]we shouldn't force our students to sing and dance after they jump through other institutional hoops that we require of them," Armijo said.
Bill 16, sponsored by Senators Pettes, Ortiz-Ulibarri, Roderick and DeLara, amended the maximum caps from the Senate Law Book, stating that "Funding for organizational operating expenses per organization (including teams) shall not exceed $17,000 per semester, excluding graduate students."
The amendment also stated that the senate "may provide up to 100 percent of a maximum of $15,000 per organization per semester" for an organization's travel expenses. These are just a few of the maximum cap changes that were introduced by Senator Pettes.
Pettes also listed some of the reasons she supported the Bill 16 amendment, including that it would hold senators accountable when they overturn the law book, reduce overall funds spent, and keep the Senate in "good terms with NMSU superiors". .
"It's just to standardize our law book and to put checks and balances on the Senate. As we all know, the law book should be seen as standardization and how the Senate should proceed with respect to appropriations," Pettes said.
Pettes said she believes this bill is the Senate's "best option" when it comes to helping the so-called budget crisis because it allows ASNMSU to continue to build relationships with students while preventing the Senate from exceeding the total amount of allocated funds.
Senator Armijo expressed satisfaction with the amendment to Bill 16, hoping that it will allow all student organizations to receive funding from the Senate, instead of a "select" organization. "I am pleased with the consensus that we, as the Senate, were able to achieve. I think this will allow the funds to be better distributed among the student organizations instead of a few large organizations taking the majority of the funds," Armijo said.